Pssst…. this is an example of a super secret love note that was sent to my newsletter list! If you want to receive emails like this full of resources for you, make sure to sign up for my newsletter (sign up bar is on my homepage!)
Hi Gorgeous Light!
It's been a hot minute since I've checked in with y'all! I have been busy!! My client list and private practice have been full! I've been away teaching retreats! (Read on, I have something special just for y'all!) And I'm getting ready to welcome home a dream come true of mine!
New Addition to my Herd
Everyone meet Koya!! She's a 3 year old Bureau of Land Management Mustang which means she was once a wild horse! She was captured about a year ago, and I had the amazing opportunity to call her my own right around Valentine's day 2021. Unfortunately wild mustangs are so overpopulated and are starving to death, so as a means of herd management- they are rounded up and adopted out. Koya's been hanging out with my buddy in Utah at his ranch learning that she's safe and loved until I was ready to bring her home. And June 10th is the date, she finally comes home to me here in Idahome!!
Spoiler alert, this will be the first time I actually meet her! Hopefully someone will catch me bawling tears of joy on video… 😉 Miracle after miracle aligned to connect me with Koya and bring her to me! I couldn't deny that indeed God brought her to me.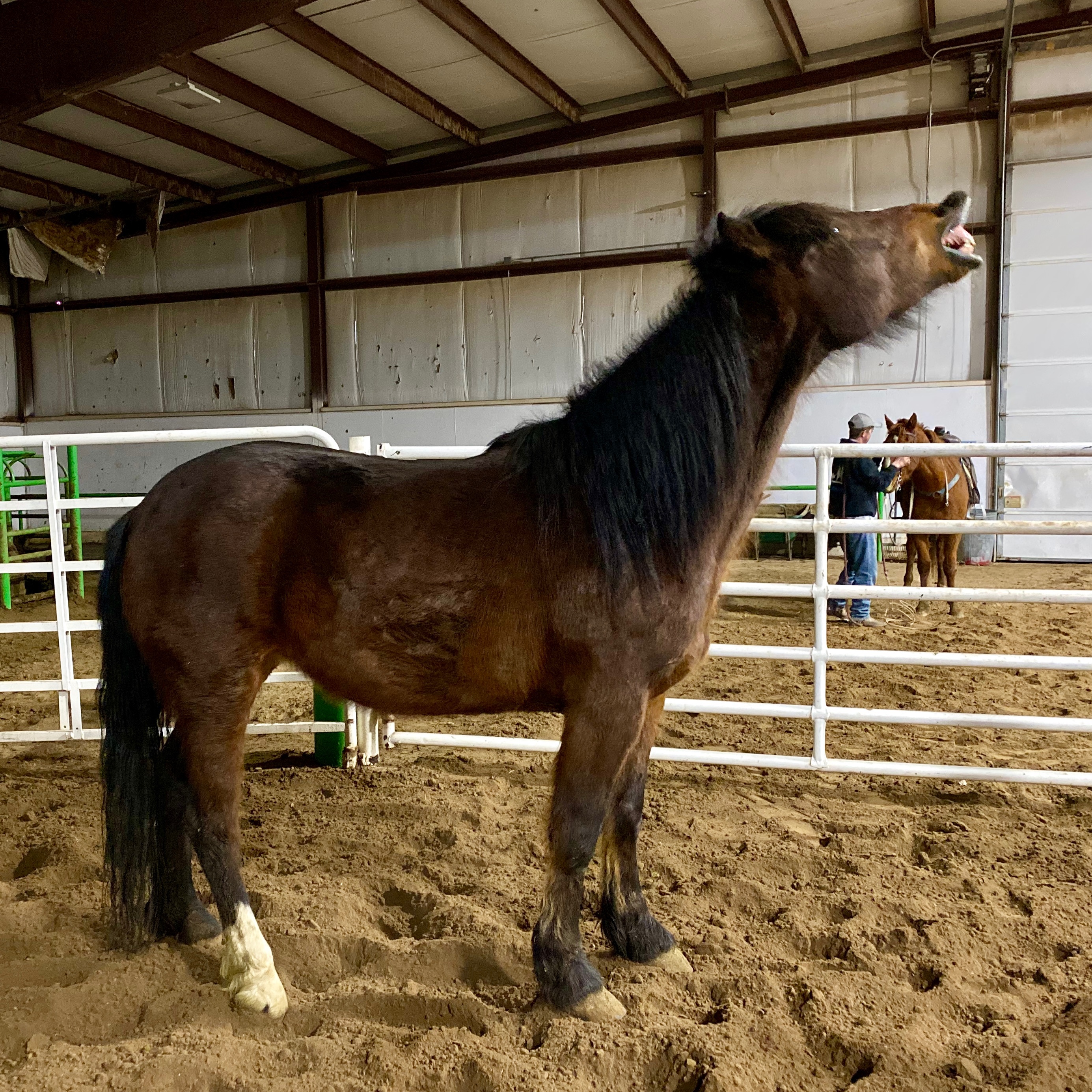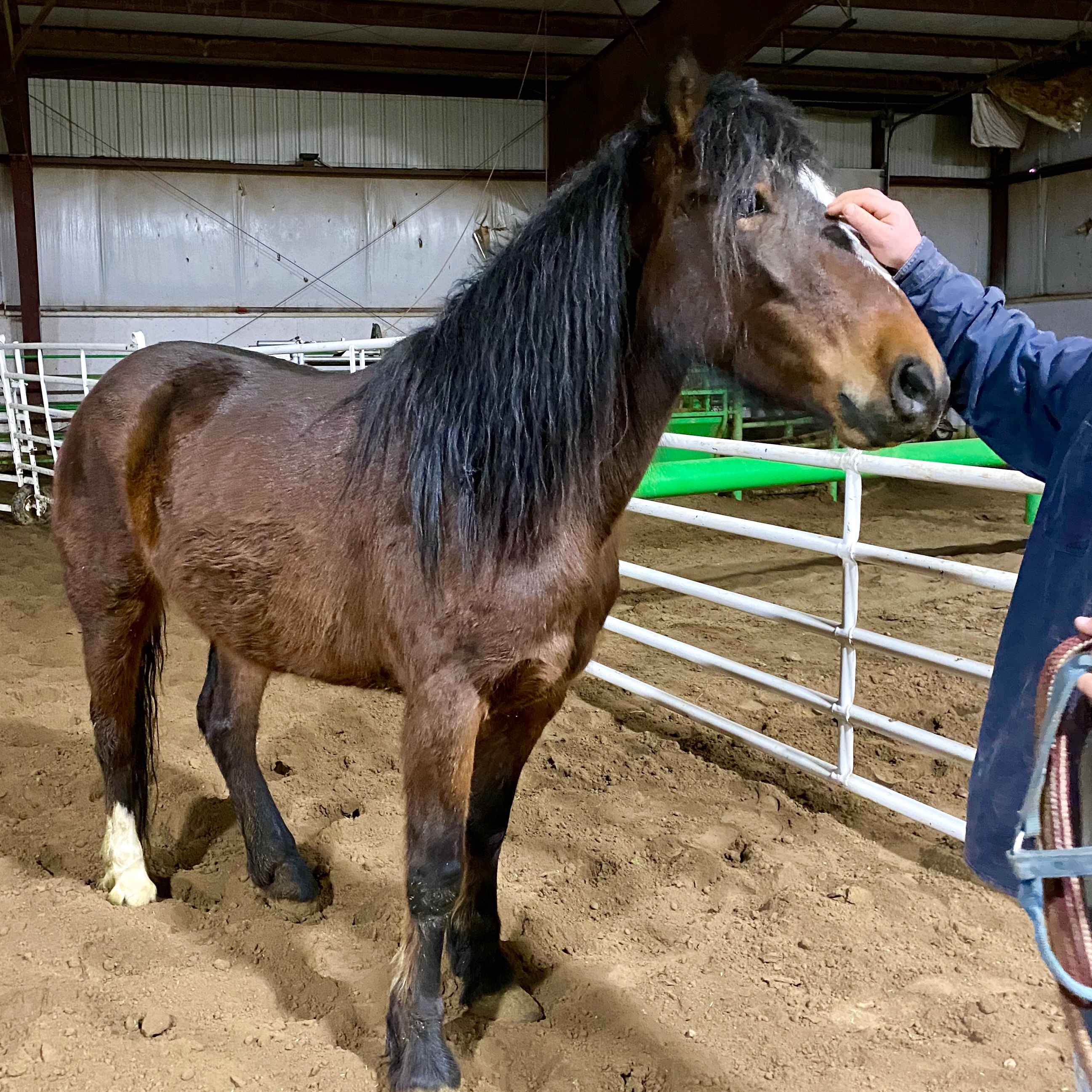 Now shifting gears, to respond to some criticism I got….
Whoopsie Daisy!
Y'see this previous client of mine was upset when she found out I had no spot for her on my calendar for a while now. She told me she didn't see my social media posts so was unaware when I'd share my openings and they'd be filled before she could reach out.
Social Media is interesting and seems to have it's own algorithm that unfortunately unless someone is diligent in selecting to see my content, it can easily go unseen. This is where I have to apologize to my incredible community, I didn't take this in account when mainly sharing my happenings there. I try not to send you too many emails, because let's be real….. none of us enjoy the plethora of spammies that make it to our email inboxes and I always try to mindful and reach out just when I want to make sure y'all don't miss out!  (I'm on Instagram & Facebook: just search Ashley Maven, you'll see me!)
With that said, I was corrected …. many of y'all miss out on the daily shenanigans with my herd, the opportunities to work with me, and all of the other inspirational loving on ya content I try to get you in order to help you live your dreams in joy! Free of the suffering chains. So…. just for you…..
Just for You! Here you go…
Recently I was asked to record a video all about joy and creating joy. I have not released this on social media and have reserved it just for you! Just follow this super secret link  (or stream it here) and watch! I hope it brings you so much joy transformation!  https://youtu.be/jywfuFa6k9o

PS that handsome hunk in the thumbnail is no other than the infamous Laredo! 
You Get Dibs!!
I also wanted to make sure I reached out to you before I start posting this week about openings I have coming available for June! I'm celebrating some awesome client graduations so will be filling their spots only (and no additional).
I've opened up my consultation calendar again!
If we haven't worked together in my programs, you can request a consultation here: https://ashleymaven.as.me/consultation
I'm so excited for us to connect and see if my passion (work) is right for you!
Returning Clients Special:
If you're a returning client, WOOHOO!!! Let's do this! Next level baby! You actually can totally skip the consultation line, and just reply to this email that you'd like to continue our work together and myself or one of my team members will get you back on my calendar ASAP! There's various continuation and full programs available (but very few openings so hurry please. You can also reserve a future start date that I have coming available.).
Deeply Blessed
I'm grateful to be blessed to serve so many incredible soul-clients, but I do understand that it can be frustrating that I only have so many spots available and hope this love note conveys my absolute gratitude and joy that you've allowed me to serve you! Some of you have been with me since the start, gosh well over 10 years now…. I've lost count! hah!
Whether new to my community or an "OG" 😉 thank you for allowing me to do my passion in life…. helping ya'll bust through all that holds you back, get to living your dreams, create success with ease (in any area of your life) and ending the chains of emotional suffering patterns for good! I wish every single one of you know what it's like to adore the life you live, and lived anchored in joy!
Thank you for making my dreams come true, getting to serve you and do my greatest passion! (well…. greatest passion tied with horses…. hah!)
You are loved gorgeous light!!
Leading results based Celebrity Life Coach, Ashley specializes in emotional freedom, inner healing, unconscious and conscious mind transformation, and the internal resources necessary for success. There are solutions to suffering! . Ashley is known for helping her clients have radical lasting transformations and move into a state of thriving, joy centered living, and success. .
"Our reality is often a mirror of what's inside us, by transforming our inner world we can experience a new outer world." –Ashley