Hey Gorgeous Light!
Fasten your seat belts…. this is going to be a kooky full moon and mercury retrograde!
Recently I shared a post on my
Facebook page
 shedding some insight on the crazy energies around and how to use them for your benefit. If you have already read that post, please continue reading as I'm going more in depth here as a thank you for being a part of my community, a subscriber of my list, and allowing me this beautiful forum to share, serve, and spread my light! 
(Truly, Thank you!)
—-****Psst…. you are reading the public blog version (thank you for checking it out!) which still has a lot of juicy info but to receive the full energetic reports from me, please make sure to sign up for my newsletter by scrolling all the way to the bottom of this page to the green bar. xo****—-
Okay, here is the expanded Energy Insights & Tips…
This energetic time may feel a bit stormy. If you're willing to dive a little deeper underneath the stormy waters, you'll find MANY blessings and LOTS of light! 😉 Don't get caught up in the BS…. just rest into calmer waters and enjoy the blessings.
On April 21st (Today!) our full moon is in Scorpio! Oh how I have a love/hate relationship with Scorpio…. Expect the energy to be powerful! When aligned correctly, you will feel like you have super human strength from shedding old baggage to creating new awesomeness! Because of the lower chakra pull, the key is to stay out of the seductive allure of the egoic mind and the ego's survival dramas. A powerful question to ask yourself to see which energy you're creating in "Is this of the heart?" and feel into the answer. If ya need a little more clarity, follow up with "Is this of the ego?"
If you're coming from "of the heart" you may feel:
-Inspired & Lit up!
-Strong & Powerful
-Peace & Calm
-Gratitude & Awe
-Gracious & Giving
-Full & Complete
If you're coming from "of the ego" you may feel:
-You're Pushing & Powering through
-Attacked & Defensive
-Uncertain & Worrisome
-Vengeful & Disrespected
-Lack & Limitation
-Needing something to "make everything okay"
Read in a clean bullet point like this it feels very easy to be able to determine the two. But sometimes when we're "in it", when we're caught up with our Ego's illusions, being "of the ego" can feel necessary, normal, and logical. But I promise you… Everything you wish to manifest into your life is of the heart. 
Opening our heart can be challenging, especially during these challenging energies. In fact, our response when we feel even the slightest bit vulnerable is to close our heart to protect ourselves. This is the absolute WORST thing you can do.
Think about a time you felt hurt by someone and vulnerable. Possibly a break up, or disappointment. Think of how that felt in the body for a second. If you pay attention to how your energy feels in your body, you most likely will notice this feeling of "pulling back" and "closing up".
*okay now shake that off….. no staying in drama allowed*
So why is that so bad? It feels totally logical to do, right?
Wrong…. we receive what we give. When you close your heart and close off your energy, you close your channel to be able to RECEIVE love. And in fact you're actually more likely to experience more suffering because of it! You actually become weaker and instead of protecting yourself, you summon in challenges.
Our power lies in our heart being open. 
So what do you do when sh*t hits the fan so to speak to allow yourself to stay open in your heart?
The most powerful and quickest way to open and expand your heart is through GRATITUDE
Write a list of at least 25 things you're grateful for, and keep expanding on it till you feel that sense of joy and peace. Now your heart is open.
This full moon also falls in the time of Passover. Whether you observe or not, this time is still a very powerful time to choose to let go of the self imposed prison. Meaning shedding the false beliefs, old stories, victimhood, lack and limitation illusions. Choosing instead to celebrate the Light. If you are very diligent and committed to this being your intention and focus, you will feel an incredible light and power assisting you in this process!
Also remember that communication goes awry during mercury retrograde which officially starts April 28 (although I'm seeing many mercury retrograde like kookiness starting now). It can feel like you and someone else are having entirely different conversations. This is a great time to exercise patience, compassion, and concise clarity. This is not a time to "need to be right" or demand someone's approval (but really, when is?)
If you find yourself in any sort of communication drama, take a deep breath, and either try to guide the communication back to a positive one, or kindly step away till you've all had time and energetic space to regroup and then reenter the conversation when you're both no longer triggered.
I take a wholeness approach to Success…. and sometimes, that means knowing what's going on with our planets and energetic times so you can choose to leverage the super powers instead of get dragged down with the dramas!
Many Miracles!
Chag Sameach to those who observe!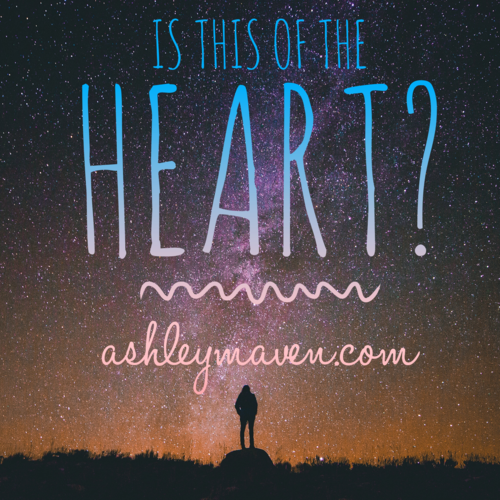 Leading results based Celebrity Life Coach, Ashley specializes in emotional freedom, inner healing, unconscious and conscious mind transformation, and the internal resources necessary for success. There are solutions to suffering! . Ashley is known for helping her clients have radical lasting transformations and move into a state of thriving, joy centered living, and success. .
"Our reality is often a mirror of what's inside us, by transforming our inner world we can experience a new outer world." –Ashley